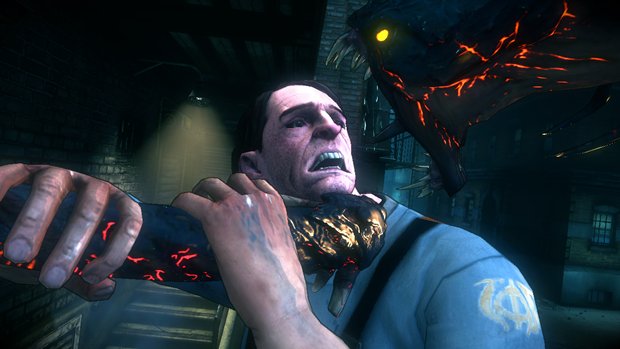 Originally scheduled to be released in October last year, 2K Games and Digital Extremes' The Darkness II is now finally available. The sequel to 2007's under-rated The Darkness returns to continue the story of Jackie Estacado – Mafia Don and current wielder of the supernatural force known as The Darkness.
The sequel also introduces new 'Quad-Wielding' gameplay and four player cooperative play, changing up the traditional First Person Shooter experience. For those unsure whether or not to pick this game up, a demo is available for Xbox 360, Playstation 3 and PC.
Look out for our review of The Darkness II in the coming days.
Meanwhile, check out our preview of The Darkness II Vendetta's Multiplayer Campaign and Everything You Need To Know About The Darkness II.