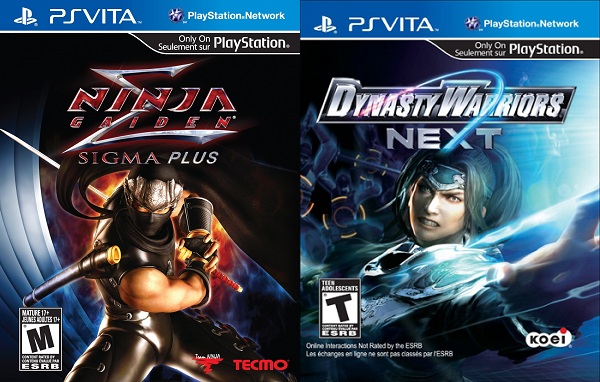 With the PlayStation Vita officially released less than 24 hours ago, gamers everywhere are basking in the joy of holding Sony's brand new gaming handheld in the palm of their hands. But while the launch line-up from other companies may be interesting, Tecmo Koei is ready to give you what can be seen as some of the most action packed games on the Vita today.
Released alongside the PlayStation Vita are Ninja Gaiden Sigma Plus and Dynasty Warriors NEXT, each bringing their own brand of action to the new handheld title with plenty of brand new features that take advantage of the Vita's touch screen and touch pad controls and gyroscope.
In Ninja Gaiden Sigma Plus players will be able to use the front touch screen to aim and launch projectile weapons while using the gyroscope, perform ninpo attacks through the rear touch pad and more, while Dynasty Warriors NEXT offers touch-screen duels, powerful musou attacks requiring all variations of the Vita's unique capabilities and more.