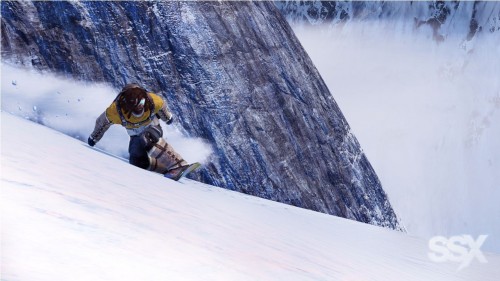 This week EA teamed up with Red Bull to host a media-exclusive SSX preview event at the Red Bull Sydney Headquarters. To promote the game and to help convey the awesomeness of extreme sports such as snowboarding, two Australian extreme sport superstars attended the event: BMX racing legend Luke Madill and FMX Superstar Josh Sheehan.
We took a break from all the cool snowboarding action to have a quick chat with Josh about what it's like being a professional extreme sports competitor and EA's latest SSX title. Josh talks about not only his personal experiences with competing as an FMX rider, but how the game emulates the adrenaline rush and danger seen in extreme sports. Check out the interview yourself in the video below!
Check out pictures from the event as well as our hands-on preview here!