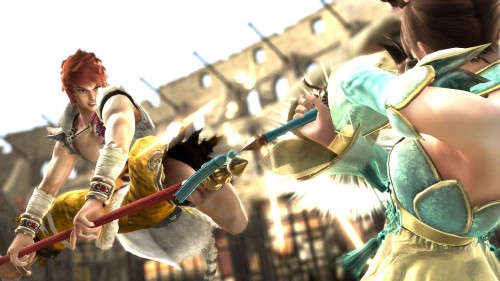 Namco Bandai's latest fighting title has just gotten another reason for you to own it, as if you needed another.  Currently, it is 33% off, priced at $39.99 on Amazon.  Both the PS3 and Xbox 360 versions of the game are on sale.
Soulcalibur V follows the story of Patroklos, the son of Sophitia, as he battles for the Soul Sword.  Lots of customization options and "finely tuned battle mechanics" are just some of the features that are included in SC V.
Will you be picking up this game, or will you wait 'till another $20 is cut off?
Check out our review of Soulcalibur V.