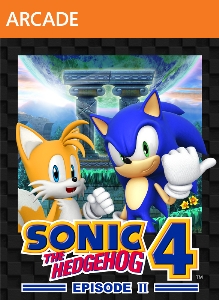 The Sega Blog has just been updated with some more Sonic the Hedgehog 4 Episode II related media. While they have been adding concept art on a weekly basis, it's the in-game screens and actual gameplay  footage that we want more of. Several new screens have been added today, along with a gameplay trailer.
The new trailer shows off this new level that has underwater sections. Underwater sections have been a staple of most, if not all, Sonic games. They really improved the underwater design in Sonic Generations, as the mechanics felt a lot better thus making the section much bearable than they were in previous games. Hopefully, this design carries on to Sonic the Hedgehog 4 Episode II. Also in the new trailer, we get to seem some team action which should make co-op more interesting.
That said, the levels do look quite pretty and the water effects are cool. The other screens further showcase the levels that were shown in the initial batch of screens.