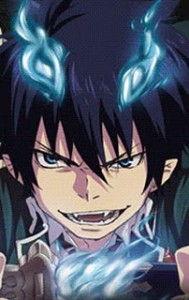 It was revealed in the recent issue of Jump Square Magazine that the stage play adaptation of the recent popular manga/anime franchise, Ao no Exorcist, will be happening in 2012.
Also, with regards to the upcoming movie of Ao no Exorcist, it was revealed that the assistant director of Spirited Away (Studio Ghibli) and Rideback, will be serving as the director.
Finally, Aniplex will be releasing the series in four DVD sets this year, and Viz Media will be publishing the sixth volume of the manga in English next week.