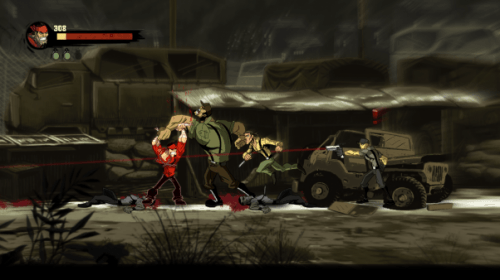 Klei Entertainment and EA released the newest game in the Shank series, Shank 2 earlier today. Shank 2 is described as a cinematic two-dimensional brawler and is now released for the PC, Xbox Live Arcade and the Playstation Network.
For a game in this region, it appears to be reasonably priced at AU$15.95 (or NZ$15.90) and 800MS points for the Xbox Live. However, Xbox Live users will have to wait until tomorrow to purchase the game (only a few hours to go at the time of writing).
So be sure to pick up this title at the nearest opportunity and make sure to check out the official site to determine if this is the right game for you.