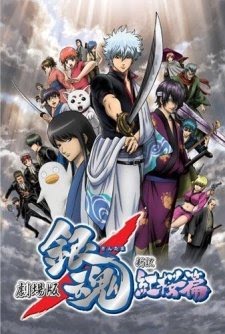 Sentai Filmworks have confirmed that they have acquired the license to the cinematic debut of the Gintama anime series (which Sentai also hold the rights to). The film itself is titled rather simply, Gintama: The Movie.
The film itself is a retelling of the Benizakura story arc from the anime series, featuring an alternate ending to the arc (which is considered the true ending in the Gintama canon, if you want to acknowledge Gintama having some kind of canon).
Sentai plan to release the film digitally and in a physical release on DVD and Blu-Ray later in the year. It should be assumed that the movie will not be dubbed considering Sentai's release of the anime was subtitles only.