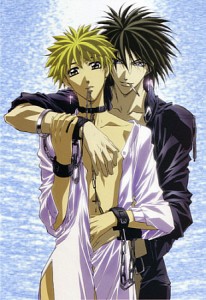 Sentai Filmworks have today confirmed that they have acquired the license for Getbackers, the 49 episode action anime series focusing on professional 'get backers' who recover stolen possessions.
The series was previously handled by the now defunct ADV Films who had released the series on DVD in 2004 (a release that is no longer in print). Sentai have revealed that they plan to release the series both digitally and physically later this year.
No word on whether they will be producing a brand new dub track for the series has come to light however, leaving that up to speculation of the fans. Regardless, I am sure many fans are pleased to hear that Getbackers is back.