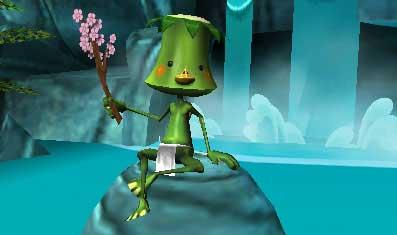 As all of you 3DS owners know, it's time for another eShop update. This week the pickings are slim, but one title in particular has had quite a bit of buzz and is sure to impress anyone looking for a modern hack and slash experience on their 3D handheld. Sakura Samurai: Art of the Sword puts players in the role of a young boy who must save the legendary Princess Cherry Blossom. This romp also features a colorful cast of other characters as well as a unique battle system, priced at a cool $6.99.
Also available is the DSiWare/eShop release of GO Series: Undead Storm. In a way, this title seems to be a lot like other zombie twin-sticks, but with a bit more story. You can download Undead Storm for $1.99, so even the curious should definitely give it a try.
Finally, UVPHACTORY's new animation "Drown in the Now" by Crystal Method has arrived on Nintendo Video, which displays a colorful and dark New York neighborhood that has been infested by small robots.
As far as WiiWare goes…well, there is a new Carmen Sandiego math title available, but other than that, the service as a whole is still rather quiet.
As always, leave a comment below and let us know which one of these downloads you plan on picking up.