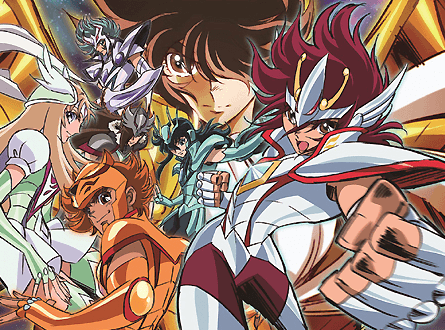 Hot off it's recent announcement, details have surfaced on Saint Seiya Omega's storyline and characters thanks to Mantan Web. The new series is set to be a direct sequel of the original Saint Seiya series.
The plot of Saint Seiya Omega, focuses on Koga a 13 year old boy who takes on the role of the Saint of Pegasus. He soon meets the rest of the Saints and becomes embroiled in a battle with Mars, who has kidnapped Athena to create a New World Order.
Several characters where also announced; Yuna (The heroine and Bronze Saint of Aquila), Soma (Koga's best friend and Bronze Saint of Leo), Ryuho (Koga's brtoher and Bronze Saint of Draco), Haruto (Bronze Saint of Lupus) and Eden (An enigma and Bronze Saint of Orion).
Saint Seiya Omega is set to premiere on the 1st of April 2012.