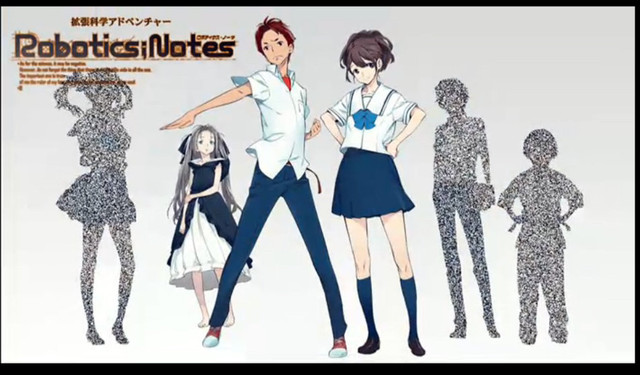 Take note Steins;Gate and Chaos;Head fans, 5pb have announced the release date of their next visual novel game Robotics;Notes. The game which is set within the same universe as Steins;Gate and Chaos;Head, affectionately referred to as the Uni;Verse by 5pb fans, is set for a release on the 28th of June, 2012.
Robotics;Notes as you can probably tell from the title involves robotics in it's storyline, you can find out more information on the official site of Robotics;Notes here.
5pb's Robotics;Notes will be heading to the Xbox 360 and Playstation 3 on the 28th of June, 2012 across Japan. There is currently no details on whether the game will be localised to English speaking countries.