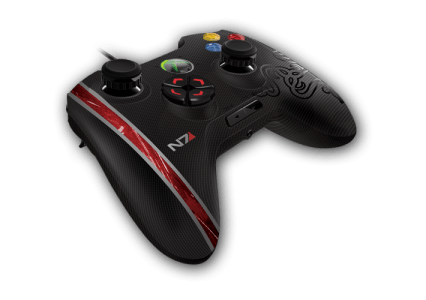 Razer, one of the most renowned gaming hardware manufacturers, and BioWare, the development house behind Mass Effect and Dragon Age, have partnered to bring forth to the world a new series of Mass Effect-themed gaming peripherals.
PC fans of the series can deck out their gaming rigs with the Mass Effect 3 editions of the Razer Imperator gaming mouse, Razer Black Widow Ultimate gaming keyboard, and the Razer Vespula double-sided mouse mat. Xbox 360 players will be able to purchase Mass Effect-embellished Razer Onza Tournament Edition controllers and the Razer Chimaera gaming headset. The line of products are said to give players "a competitive advantage" in their fight against the galaxy-destroying Reapers.
The new product line also features Mass Effect-themed iPhone protective cases and messenger bags. Each of the products is emblazoned with Commander Shepard's classic N7 logo and they can all be preordered on the Razerstore right this very moment.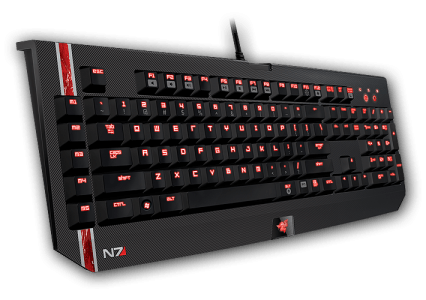 Mass Effect 3 hits store shelves on March 6th, and a singleplayer and multiplayer demo is available now.