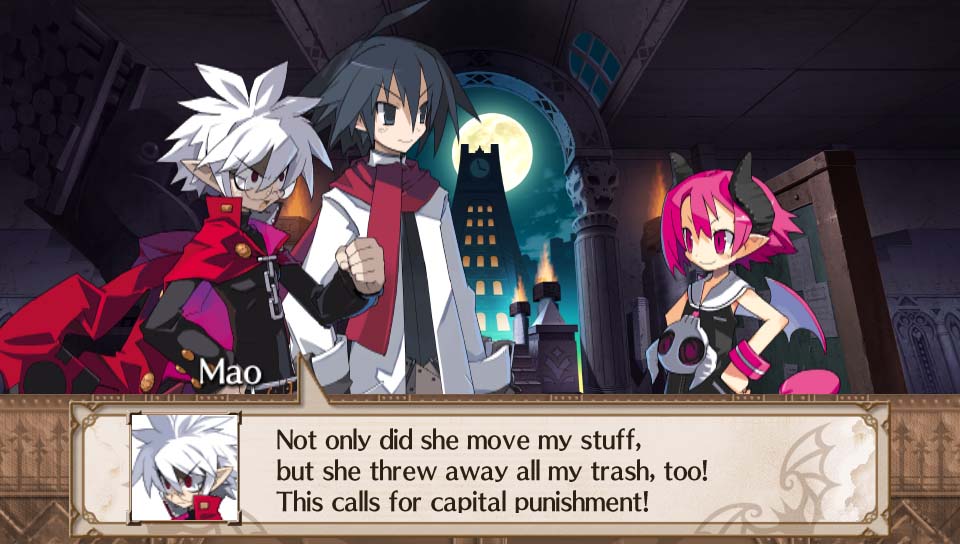 Nowadays school life can be quite boring for most students. The same thing day after day while you grow bored with your teachers. Well perhaps if every school was similar to the Evil Academy found in Disgaea 3: Absence of Detention everyone would be more than happy to go to school, even if they had to attend it for 10 million hours!
NIS America has revealed today that they are currently planning on bringing their Disgaea 3: Absence of Detention to the PlayStation Vita and have released an extremely upbeat trailer which can be seen below. The trailer talks about all of the special features that can be found in this release of Disgaea 3, including all of the downloadable content from the PS3 version and plenty of other extra content including the Honor Quotient system which will use the Vita's GPS feature to see how far you've traveled while playing the game.
The Honor Quotient is also increased depending on how many battles you win and how long you play. For those of you curious as to what the Honor Quotient can do for you will be happy to hear that it will increase the amount of experience points, reduce item prices and also provide extra mana that can be used to learn evilties or in the homeroom assembly.