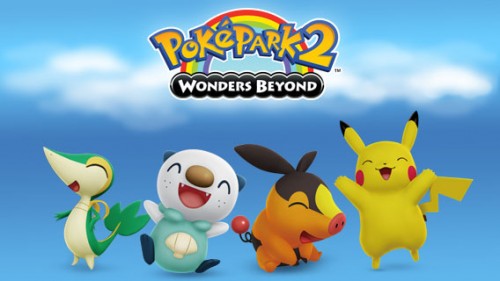 From the world of Pokémon, we have news that PokéPark 2: Wonders Beyond will be available on the Wii on March 29th in Australia and New Zealand. Even though this will be nearly a month later than the Americas release – February 27th, Pokémon diehards will find one way or another to get their hands on this title.
Players will find some common ground as Pikachu is one of the main characters joined by the Unova region starters Oshawatt, Snivy, and Tepig. Each starter has their own abilities that can provide solutions to map puzzles and help rescue missing Pokémon. Pikachu can use his electric-type abilities to activate switches while Snivy could run faster and jump to higher places. As you utilize each Pokémon's abilities, you will begin to discover what is behind the disappearances around the Wish Park.
To find more information about PokéPark 2: Wonders Beyond travel over to their website (Here).