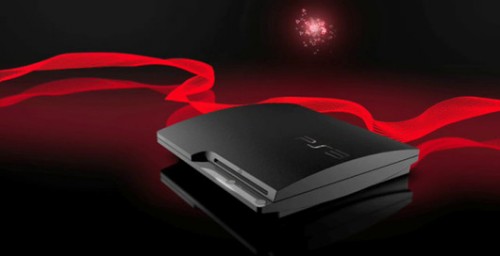 Sony Australia have revealed that the Playstation 3 is the top console of 2011, beating both Microsoft's Xbox 360 and Nintendo's Wii, driven by a 24.85% year-on-year uplift in unit sales.  This brings the total sales of the Playstation 3 to 1.5 million. Strong first and third party games are surely the reason for the strong sales of the Playstation 3 last year. In terms of software, the number one software title of 2011, Activision's Call of Duty: Modern Warfare 3, also sold the greatest number of units on the PS3 format, which is quite a surprise. It also delivered the greatest unit and value share to the Australian games industry, at 25% and 31% respectively. This involves the aggregates of platform hardware, software and peripheral device sales.
Michael Ephraim, Managing Director of Sony Computer Entertainment Australia, had this to say about the strong position of the Playstation 3:
"Despite a very eventful year, these results signal the PlayStation platform's leadership position in the interactive games category in Australia. The uplift on PS3 sales was no small feat, in fact, our percentage year-on-year unit growth was triple that of our nearest competitor. In 2012, we plan to further drive this position through our commitment to what PlayStation does best – delivering our customers quality, immersive entertainment experiences that set the benchmark for others to follow. This vision is both in the home, and very soon, on the go with PlayStation Vita which launches on February 23."
The Australian sales can be seen as a positive for Sony Australia. Is this a great sign for the Playstation Vita, which launches on February 23? Michael Ephraim seems to think so as he talks about the upcoming handheld:
"We are leaders in interactive home entertainment. Now, there is a portable step-change coming. This year, PS Vita will provide the gold standard for customers who are seeking connected, uncompromised, immersive portable games experiences. When you look at the kind of gameplay possible with titles such as Uncharted, mobile devices just can't deliver the breadth and depth of games experience that PS Vita can. Plus there's Wi-Fi and 3G connectivity and integration of popular social apps such as Facebook, Twitter and Skype, which customers expect from a portable device."
Sony Australia has also revealed that revenues through the Playstation Network have been on the up year after year. The Playstation Network (which will go through some changes), provides games, TV, movie and music content, despite premium pricing for new release Playstation 3 titles. Another strong year for the Playstation 3 and with the release of the Playstation Vita and more first party titles, the Playstation brand will only get stronger in 2012.