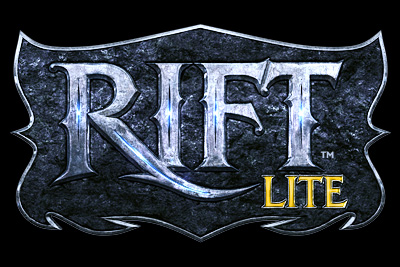 People looking for an MMORPG to get into may be interested to learn that the awesome MMORPG Rift currently has a Rift Lite option available to new players. The Lite version of the game is essentially the full game up through the first 20 levels.
This Lite version of the game also seems to be pretty unrestricted and is absolutely free. However, should players wish to go further, they may have to purchase a copy of the game and game time through either a creditcard or a physical pre-paid card from a gaming store.
On the Lite version of the game, Trion had this to say –
"In the past ten months, Rift has evolved at a breakneck pace, through seven massive updates that set new expectations for live MMOs, in features, in content, and in service," said Scott Hartsman, Executive Producer of Rift and Trion's CCO. "We think a Lite edition with no time limit is the best way for players to see what an amazing experience Rift continues to be."
The Lite version of the game launched alongside the latest content update for the MMORPG, and I must say that the team over at Trion seem to love expanding their game with new content. This is currently major patch 1.7, which is pretty sustained effort for a game that has been out for a year. Players choosing Rift will probably never run out of things to do.
Be sure to check out the official site or our review for more info.