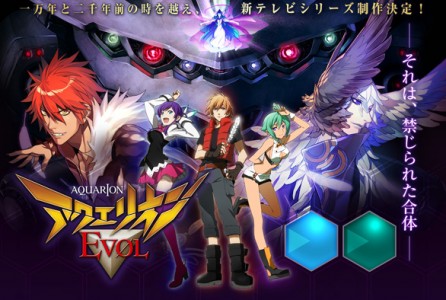 Aquarion EVOL has quickly become one of the better anime series of 2012. The anime is a sequel to the Aquarion anime series that aired sometime in 2005, and the story takes place 15,000 years after.
The opening theme song for Aquarion EVOL, 'Kimi no Shinwa ~ Aquarion Dai-Ni-Shō' by AKINO, was released as a single and sold 23'354 copies to debut #3 on the Japanese Oricon music charts. The song is performed by AKINO and her new group instrumental group called bless4. It was composed and arranged by Yoko Kanno and written by Gabreila Robin.
You can listen to the song below and tell us what you think.