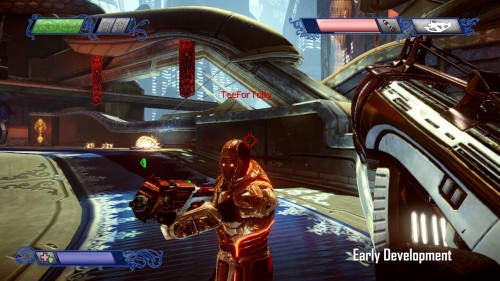 THQ and Machinima have announced and confirmed the release date and price for their upcoming first person shooter title, Nexuiz. Nexuiz is set to release for Xbox 360 on February 29 2012. The game will be released on Xbox Live Arcade as a digital title, and will cost 800 Microsoft Points.
Nexuiz forms a part of Microsoft's 'House Party' season of Xbox Live Arcade titles. That said, the game isn't exclusive to the Xbox 360 as the game is also set to appear on the PlayStation 3 and PC platforms sometime later in 2012.
Nexuiz is a fast paced first person shooter with a heavy multiplayer focus, and is in similar vein to the classic Quake 3 Arena. The game is powered by CryENGINE 3 and looks pretty impressive.
You can check out the latest trailer below.