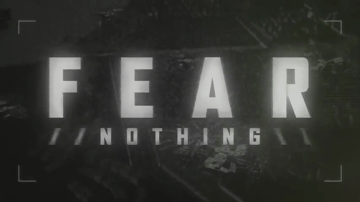 As the release date for Armored Core V etches ever closer, Namco have released a new trailer just a month out from launch to remind the world that the giant robots are headed thier way.
The trailer does a FANTASTIC job at showing off the graphical update that have been made between Armor Core For Answer and Armored Core V. And I'm not just referring to the cutscenes. The trailer shows off snapshot clips of gameplay that have also undergone a SIGNIFICANT improvement over the graphic design from the previous games. The extra level of detail accompanied by the stronger palette variation in color significantly adds to the appeal, especially for those like me who played the last game and found the graphic design a bit too simplified. These are giant futurisitc robots. The genre is often judged by the attention to detail.
"Fear nothing, Forgive Nothing, Destroy Everything" These words are flashed upon the screen leading up to the battle drop. The trailer then breaks into a rythymic dupstep soundtrack as we witness the AC unleash absolute HELL on everything surrounding it. The soundtrack is, as the name of the trailer suggests "Doomsday" as performed by Nero. People say you should never sensationalize war, but let's face it: there's no way combining giant robots with such a soundtrack could NOT be AWESOME. We're shown a combination of pre-rendered cinematics and gameplay footage as we witness this futuristic version of war erupt before our very eyes.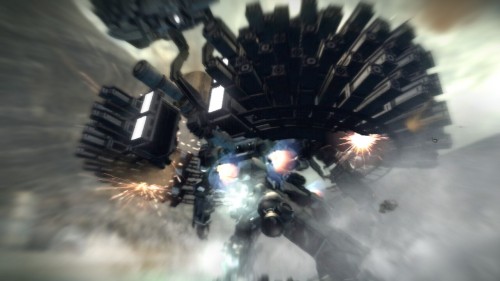 We're also shown additional messages:
"Multiplayer: Engaged" as a reference to the multiplayer facet of the game being a significant addition to the game's overall feel.
"Armor: Fully Customized". A guarantee that the level of customisation options within the game do not shrink away from the game's predacessors. If there's one thing I want to be able to do, it's create my own personal war machine the way I want. Gundam's anyone?
"Weapons: Locked and Loaded". Again, reminding the player that it's not just the standard stock weapons in the fray this time around. Don't forget about the OVER WEAPONS.
"Doomsday". With this much ordanance flying about, you'd probably think so, wouldn't you?
If the trailers job was to get mech battle fans psyched up for the release of this game, then mission accomplished! Armored Core V is set for a US release date of March 20, 2012.