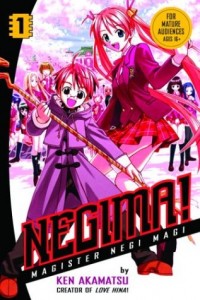 According to a recent announcement in Weekly Shonen Magazine, popular manga series Negima! will be coming to an end in 3 chapters time, bringing the series to exactly 9 years since it first begun.
Negima! has had an impressive run over the past 9 years, with even an anime adaptation spawning from the manga series. The series follows Negi Springfield, a wizard from Wales with aspirations of being Magister Magi (Master of Magic).
This may be a sad time for Negima! fans, but as they say; all good things must come to an end. Since the series is soon to be ending, which girl do you think Negi will end up with? Let us know in the shoutbox and comments section.