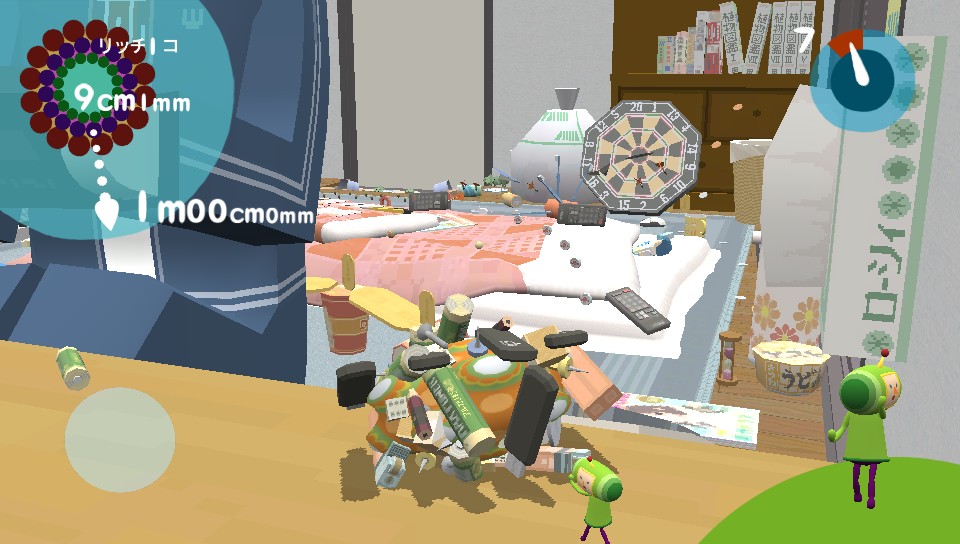 Namco Bandai have announced that all three of their Playstation Vita launch titles will be supported by an abundance of extra content after all three titles (Ridge Racer, Shinobido 2: Revenge of Zen and Touch My Katamari) are released on the 23rd of February (Australia and New Zealand), launch day for the Playstation Vita. The extra content includes applications, demos and post-launch downloadable content.
For Ridge Racer, the "Ridge Racer Gold Pass' will be available after launch for AU$11.45 on the Playstation Network. However, if you pick up the title at launch at retail or purchase the digital copy before March 31, the Gold Pass will be free. This is what it includes:
Five new cars: PROMESSA, ELENIE, DIGNISTAR, FATALITA and MELTFIRE
Three new courses: Old Central, Sunset Heights and Lost Ruins
Two new music tracks: NEW SONGS PACK 01
One new extended music mix: LONG MIX BGM 01
The DLC doesn't stop there with the 'Silver Pass' seeing a release from April, adding more content to the game for AU$9.95. An app for the Vita will be released later in the year, featuring an interactive audio and video experience that will give fans a unique taste of the Vita iteration of Ridge Racer. The app was co-developed by Namco Bandai and Cellius in Tokyo, Japan.
For Shinobido 2: Revenge of Zen, a demo will be released, which will include the tutorial and one mission so that gamers can get a taste of the stealth ninja title. It will also have post-launch DLC, featuring eight monsters and their out of this world minions for more satisfying stealth kills.
Touch My Katamari is following the path of Shinobido 2 and will have a demo and post-launch DLC. The demo will include a tutorial and one mission and will be released in early March. For post-launch DLC, Namco Bandai will offer more levels, which include Snowman!, Shopping, Maid, Downhill, PAC-MAN and Soccer and Downhill with Toro. Premium DLC such as Fan Damacy and Music, will also be released over the coming months. These will help players unlock missions, broaden their Katamari musical horizons and more.
All three games will be released on February 22/23 alongside the Playstation Vita.