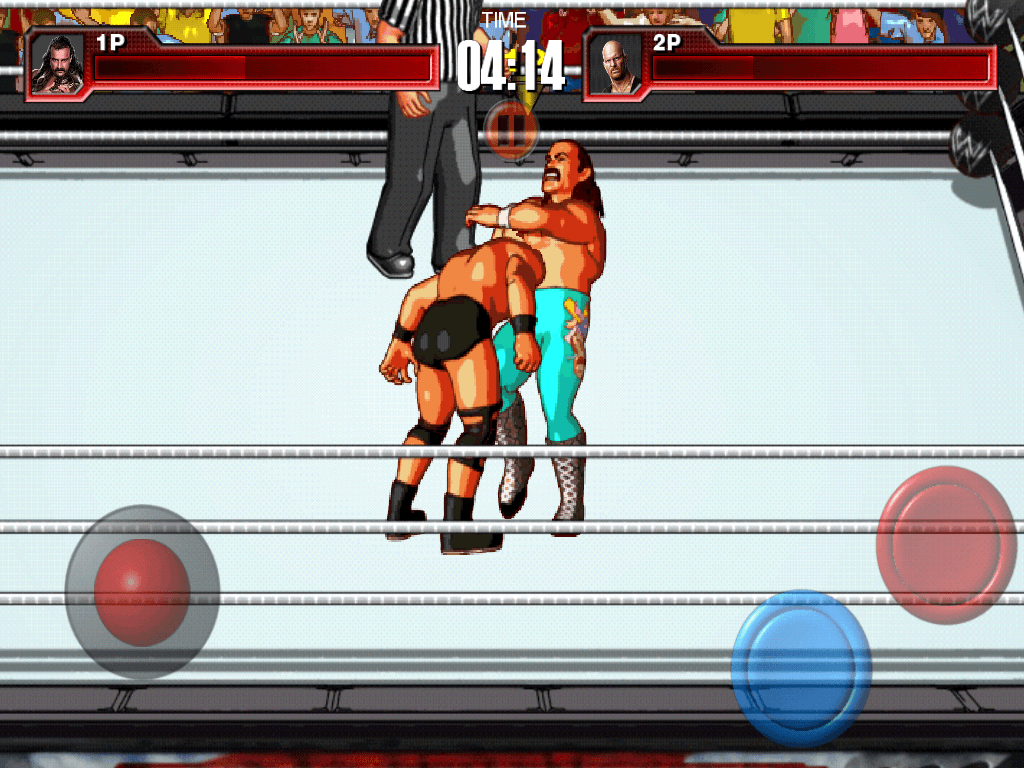 Here we are again, MasterAbbott is back for this week's iOS Game Suggestions. If you missed out on last week's suggestions, click on the links below and check what cool games you should be picking up for your iOS along with the introduction and disclaimer on how my suggestions work, as I'm not going through the same old intro every week. (suggestions 1 has the disclaimer)
MasterAbbott's iOS Game Suggestions
What I've also introduced is video game play footage (if it's possible) on some of the iOS games I've suggested, you can check this out at the bottom of the article. Currently video game play footage for this week's suggestions is IronWorm, check back in a few days there will be some more added. For now, if you jump into previous suggestions there are a few videos to check out.
Once again it's been a great week on iTunes, so many amazing games were released, this week I've suggested well over my normal amount with a total of 13 great quality titles. As always for this week's suggestions are all new titles that you should also take a look at to spend your hard earned iTunes cash / time on.
This week I've focused an both the FREE and 99c titles there were some awesome and unique games released. These titles are all well worth taking a look at. Now lets get down to business shall we.
For The Cheapskates – FREE GAMES
Cheezia: Gears Of Fur – Price : FREE – Publisher –

Nordic Solutions Systems Oy.

(Cheezia: Gears of Fur is a traditional platformer in spirit of Marios and Sonics where you help Manu the Mouse to save the secret cheese recipes from the hands of Evil Kiwinel the evil kiwi bird. Jump, dash and climb walls while you plunge through many levels of dangers and enemies. By collecting bonus items you can activate super powers like invulnerability or super speed!) runs on both iPhone & iPad.

GET IT NOW FOR FREE

 
Drop Candy – Price : FREE – Publisher –

Adik Pintar Enterprise.

(Do you have what it takes to be the Candy Drop Master! Navigate and shoot your delicious candy ball to collect the amazing shining stars and finish it all off by bouncing the candy into the 5x hole to get the best possible score. Fun, and very addictive, and most of all IT'S FREE!) runs on both iPhone & iPad.

GET IT NOW FOR FREE

GoldRunner HD – Price : FREE – Publisher –

YOMEN Inc.

(Fans of Lode Runner will enjoy this one, there are 20 levels in the game which progressively challenge players' problem-solving abilities or reaction times. Levels feature a multi-floor, brick platform, with ladders and suspended hand-to-hand bars that offer multiple ways to travel throughout.) runs on iPad.

GET IT NOW FOR FREE

 
Sky Settlers – Price : FREE – Publisher –

NOBSTUDIO.

(Greetings, settlers!  Welcome to Sky Land, an island floating above the clouds!  Can you develop Sky Land into a big city and manage the settlers? Create your own island with cool buildings, watch settlers as they work! Once in a while, Batterycruiser lands in Sky Land's airport! Send settlers to work in Batterycruiser and earn batteries! Order new types of building and homes for settlers to work in! Guide visitors and they will reward you with coins or batteries, plus much more.) runs on both iPhone & iPad.

GET IT NOW FOR FREE

AR Spaceship – Price : FREE – Publisher –

Visionaries 777.

(AR Spaceship is an Augmented Reality Game using your camera and an AR Card that you can print at home. Simply by moving from left to right or by tilting the device you control the spaceship. Fly through as many gates as possible by shooting lasers and avoiding red mines. What's gonna be you high-score!? .) runs on both iPhone & iPad.

GET IT NOW FOR FREE
For The Bargain Hunters – 99c Games
 

MASTERABBOTT's 99c Game Pick Of The Week

Midway Arcade – Price : $0.99 *limited time only * – Publisher – Warner Bros Entertainment. (Includes 10 games!!! Spy Hunter, Rampage, Joust, Root Beer Tapper, Defender, and Arch Rivals. Plus 4 Arcade favorites: Air Hockey, Arcade Basketball, Pool, and Roll Ball. All your favorite arcade hits in the palm of your hand! Lose yourself in this virtual arcade experience featuring 12 popular arcade games from Midway presented in their original cabinet. There's even a jukebox that lets users play music from their iTunes library and a virtual prize redemption center! ) – runs on both iPhone & iPad. BUY NOW

Tango Moon – Price : $0.99 – Publisher –

Game & Buzz Factory.

(Once upon a time, a cat with one goal in mind… to touch the moon! Play and help Tango Moon to fulfill his dream. Help Tango, the cat jump from building to building, roll into a ball to cross various tunnels, jump to catch the boxes of catnip… Help Tango brave all the dangers of the dark night to allow him to finally achieve his goal!!) runs on both iPhone & iPad.

BUY NOW

Movie Biz Tycoon – Price : $0.99 – Publisher –

Super Jumbo Media.

(Do you have what it takes to compete with other big name movie studios and to bring a ruined movie studio back to its glory? Movie Biz Tycoon is the most fun and creative simulation game that gives you the opportunity to build your own movie empire. Whether it is horror or romance, you have the complete control of creating your scripts, choosing the actors, sets and filming technology!) runs on both iPhone & iPad.

BUY NOW

Air Baby – Price : $0.99 – Publisher –

Creative Drops Studios.

(The premise is simple. Baby Ethan has lost his pacifier. The pacifier is attached to a balloon that has flown through the air. Ethan has decided to make the trip and fly up in the sky to get it back. Join him in his battle against the wild birds and the green skull balloons. During the adventure, you must power up with energy as this will be your only chance to succeed.!) runs on both iPhone & iPad.

BUY NOW

Mighty Mouse My Hero – Price : $0.99 – Publisher –

CBS Mobile.

(Mighty Mouse, the beloved cartoon superstar of yesteryear, flies into the 21st Century on your iPhone and iPod touch! Play as Mighty Mouse through more than sixty levels of non-stop action, as he punches out a host of villains in an exciting fight to save Pearl Pureheart, his true love. Nothing makes a mouse happier than good cheese – collect it as rewards for accomplishments or purchase a wedge to gain power-ups and new costumes!) runs on both iPhone & iPad.

BUY NOW

IronWorm – Price : $0.99 – Publisher –

10tons Ltd.

(Ironworm is an action packed platformer that uses an interesting worm physics concept developed at 10tons Ltd. The goal of the game is to fight through vast numbers of enemies towards a final showdown. In the final showdown the player meets the villainous Boss Bug who is the evil primus motor behind the everlasting war between bugs and worms!) runs on both iPhone & iPad.

BUY NOW
For The Millionaires – All games over $0.99
MASTERABBOTT'S Over 99c PICK OF THE WEEK

WWE Wrestlefest – Price : $2.99 iPad version also available for $4.49 (Publisher – THQ Inc (The WWE arcade game fans have cherished for decades is back and better than ever! WWE WrestleFest delivers classic WWE action in 2-D. The faithfully recreated experience is complete with current day WWE Superstars like John Cena and Randy Orton, as well as iconic WWE Legends like Jake "The Snake" Roberts and "Macho Man" Randy Savage, all poised to compete in a variety of popular match types within several well-known arenas. In WWE WrestleFest, players may also challenge themselves to win a series of championships on the Road to WrestleMania and engage in multiplayer action.) – runs on iPhone & iPad. BUY NOW

 
Anka HD – Price : $1.99 – Publisher –

Big Fish Games.

( Anka lives a peaceful life with his parents but one day his mother doesn't come back from town after running some errands. Soon afterwards his father disappears too. Bravely, the resourceful Anka sets off to find them by himself. Unveil a charming point and click Adventure game as you tackle perplexing puzzles and challenges ranging from logic brainteasers to games of skill. Help young Anka find his family!) runs on iPad.

BUY NOW
There you have it folks, these games should keep you busy for quite some time. I'll be back next week for another dose of iOS goodness, in the meantime if anyone would also like to suggest their own suggestions, please feel free to share them in the comments section below, or join the discussion in the forums. Check out the link below :
Remember kids, Play Hard Or Don't Play At All!
–
Video Game Play
Iron Worm
[pro-player width='530′ height='253′ type='video']http://www.youtube.com/watch?v=w_ZbB8Z9xg4[/pro-player]