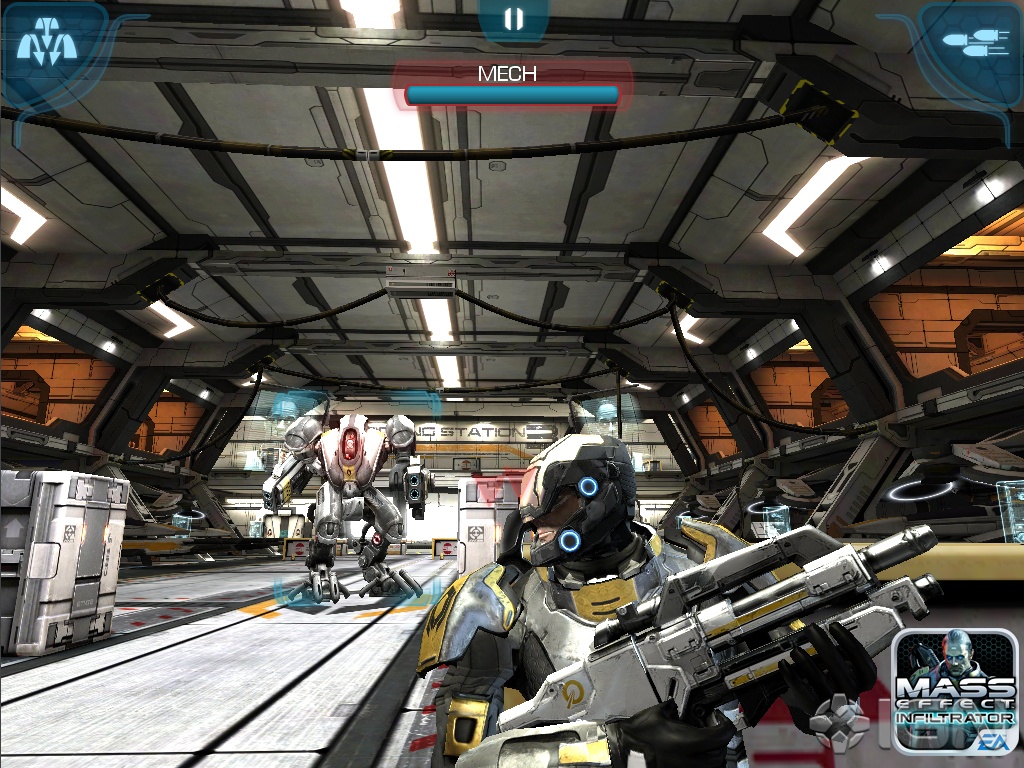 EA have announced that Mass Effect Infiltrator will be arriving on iOS devices and will tie in with the highly anticipated Mass Effect 3.
Playing through the app's story will aid players in increasing their "Galactic Readiness" in Mass Effect 3; the higher a player's readiness, the more likely they will achieve the best possible ending for the final chapter of the Mass Effect trilogy.
An EA PR pamphlet went into further detail:
Take the all-out galactic war in Mass Effect 3 on-the-go with Infiltrator, a fully-featured iOS third-person shooter showcasing stunning graphics and authentic weapons and powers from the Mass Effect series.

Inspired by the deep and immersive Mass Effect 3 universe, in Infiltrator players will help to free prisoners from a hostile Cerberus base and will receive rewards for collecting evidence of Cerberus' crimes along the way. Every completed rescue and intelligence discovery in Infiltrator will increase a player's Galactic Readiness rating directly through the Galaxy At War system in Mass Effect 3.
No release date was given, though it is safe to assume that Infiltrator will launch sometime within the vicinity of Mass Effect 3, which hits stores on March 6 (screenshot courtesy of IGN).