The demo for Bioware's highly anticipated Mass Effect 3 is available to download today for Xbox 360, Playstation 3 and PC. The demo showcases both the game's single-player and multiplayer aspects. With the Earth under attack by the ancient alien race know as the Reapers, Commander Sheppard must "Fight or Die" to save the galaxy.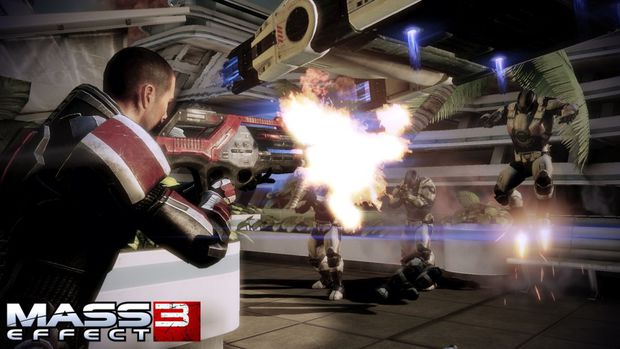 Currently, Mass Effect 3's 'Galaxy at War' multiplayer mode is available to those who have their Battlefield 3 online pass. For everyone else, the multiplayer co-op portion will become available to everyone else a few days later on February 17. And as an extra bonus for Xbox 360 players with Kinect, the Mass Effect 3 demo also fully supports voice recognition (one of the first pre-launch demos to do so).
Mass Effect 3 is set to be released on Xbox 360, Playstation 3 and PC on March 6.
Head over to our Mass Effect 3 Competition Page for your chance to win a a copy of Mass Effect 3 + Strategy Guide.