Coming this March from Madman are a wide and varied list of films to tantalise evryones tastes, whether you are a fan of romance, thrillers, documentaries, or combinations of the aforementioned theres simply something for everyones tastes.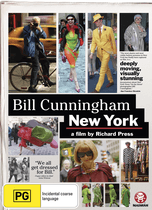 Starting off the list is "Bill Cunningham New York", an in-depth look at the humble NY fashion photographer who accepts no money for his work, thus maintaining creative control and breaking all moulds and pre-conceptions of rich greedy intrusive paparrazzi types.
Next up is Sylvain Chomet and Jacques Tatis "The Illusionist", which follows an aging magician with even more antiquated tricks trying to adapt to a changing world. Somewhere along his journey the magician encounters Alice, and despite their language barriers they form a bond and enter learning curve into human connections.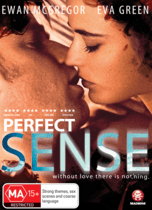 "Perfect Sense" is the most intriguing of the group, starring Ewan McGregor and Eva Green, whose strengthening love for each other is having a profound effect on the rest of the world by weakening the populations sensory perceptions. Perfect Sense introduces us to a world that has to been forced to adapt to life without smell, taste and other vital traits, an intersting concept which will atract much interest with apolcalyptic fans.
From director Rachid Bouchareb, who has brought along his Days of Glory Cast is "Outside the Law", the intertwining story of 3 Algerian brothers who after having to flee their homeland and living vastly seperate and differing lives, are reunited in Paris after years apart. Next up is the quirky "Abel", about a young boy, who on returning home from a psychiatric ward, believes himself to be the father of his family. All is well and the family accepts the odd situation until their real father returns and things start to get interesting.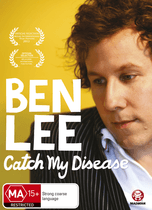 Making up the rest of the March releases are some exceptionally interesting documentaries including, "Tents", which traces the origins of the NY fashion phenomena, particularly in relation to the Bryant ten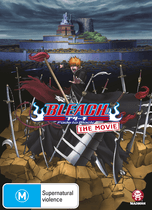 ts, which finally consolidated eveyrthing under one roof, "Ben Lee's Catch my Disease", which documents the life of the popular and secretive Sydney based singer Ben Lee, as well as Persecution Blues about the impact of the closing of the Tote music venue in Melbourne. Also available early in the month is Battle Royale 2, It takes a Thief Season 2, The Unknown War, Sherlock Holmes in New York, Danger 5, and my personal favourite Megafactories which gives an in-depth look into many huge well known companies such as Coke and Lego.
There are also 2 new Anime release to add to your collections. The first is Bleach The Movie 3: Fade to Black and Mardock Scramble – The First Compression Complete Collection.