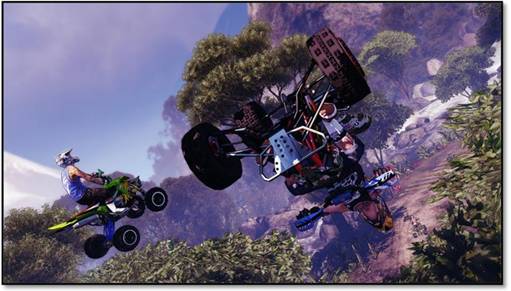 This Autumn comes Mad Riders, for the Xbox Live Arcade. This Adrenaline fuelled racing game will be off the road!
The game is being developed by Techland and published by Ubisoft. The game will feature over 45 different tracks, each with their own hidden shortcuts and sections that will require precision boosting to allow the player to take the lead and come out on top.
The title will also feature online capabilities, with drop-in multiplayer, leaderboards and online races for up to 12 players. Be sure to check out the official website and trailer embedded below for more details.