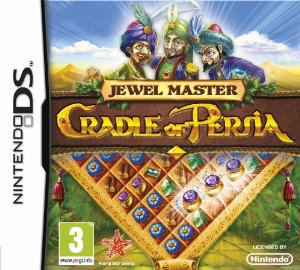 Rising Star Games has announced that the latest game in their popular match-3 'Cradle of…' series will be arriving on the 9th March, 2012. Jewel Master: Cradle of Persia will bring more match-3 puzzling exclusively to Nintendo DS, with key features including:
-7 historical epochs
-Conquer your way through over 100 levels
-Build 20 masterpieces of Ancient Persia
-Free the Genie from Aladdin's lamp
-Unlock the wonders of Persepolis and become Caliph of Persia
"Cradle of Persia perfectly shows the evolution of the 'Cradle of' series by pushing the boundaries of match-3 gaming with more intertwining challenges and puzzles", says Martin Defries, managing director, Rising Star Games. "We're delighted to continue releasing this ever popular series and expect the fan-base to grow ever more.