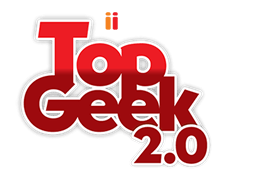 iiNet, one of Australias leading internet service providers, have very recently began their campaign to find Australia's top geek of 2012. This is the second time that the company has hosted this particular competition and the first time attracted many entrants.
If I recall correctly, the first competition was run in 2011 and yielded a very attractive female geekette as it's winner. This person was Cassandra James from Tasmania, who it seems, is a budding comic-book artist and is set to be heading to this years Comic-Con convention in San Diego.
The winner of this years contest will be eligible to win a trip to one of four conventions, which are: Comic Con, Penny Arcade Expo, South by Southwest or Consumer Electronics Show. These four events tie in with the different types of geeks that the contest is asking for.
iiNets community manager had the following to say on the contest –
"No matter what you're into, if you're passionate about something you can be considered a geek, which is why we've introduced a variety of entry categories including art, tech, gaming, Internet and fandom," Mr Fisk said.

"We've upped the ante this year. As well as bigger and better challenges, we've introduced TopGeek TV – a fortnightly series hosted by award-winning comedian and self-proclaimed geek, Lawrence Leung.

"Being a massive geek myself, I was so excited to be asked to host iiNet's TopGeek TV that I got a nosebleed. I'm intrigued to see whether the chosen geeks can eclipse me in obsession and obscurity. If they try, I will crush them like an AT-AT on the Planet Hoth." says Lawrence.
If this years contest is anything like the last, I'm sure that geek culture will be held up high and with a lot of respect, unlike similar geek-related media projects *cough*bigbangtheory*cough*. Even better the contest will be broadcast online between the 30th of March until the 10th of May this year.
So be sure to enter yourself, or nominate a friend for this years contest by heading to this site. More information can also be found at the link mentioned in the previous sentence.
Image obtained from news.com.au