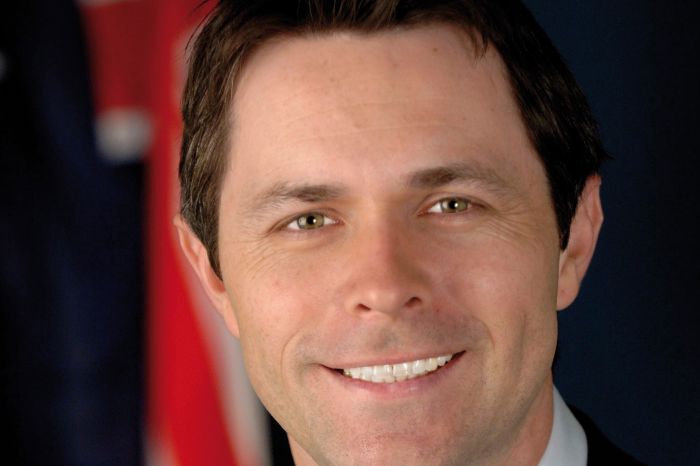 Earlier today, it was revealed that the bill to introduced the R18+ rating for Australia was finally put forward to the Australia Federal Government with implementation by January 1, 2013. Despite the fact that the bill was introduced as planned, as Federal Minister for Home Affairs Jason Clare (pictured above) stuck to former Minister Brendan O'Connor's timeline, it still has a long path to take.
First up, the R18+ bill must be passed at Federal level. For those who don't know how our government works, we have two separate houses at federal level, the House of Representatives and the Senate. It will go through the House of Representatives first, where the Prime Minister and the Opposition Leader reside. In order for the bill to pass, Clare revealed that it will require support from two crossbenchers: the four independents (Rob Oakeshott, Tony Windsor, Andrew Wilkie and Bob Katter) and one member of the Green Party (Adam Bandt). The hurdle with the crossbenchers is that they have been quiet on the issue, meaning it pendulum could swing either way.
If it does pass the House of Representatives, then it will be introduced to the Senate. There should be no problems with the Senate. Either the Coalition (Liberal-Nationals) or the Greens is required for support and both parties have announced that they are for the introduction. Once it passes the Senate, then it becomes federal law. However, each state and territory will have to introduce the bill as well so that everything is fine individually, but, as all states and territories have agreed in principle, this should not be a problem.
Clare made a comment on the process to make the bill a law:
"A lot of Australians are passionate about this reform. This bill will implement the Commonwealth's obligations as part of this agreement–and state and territory jurisdictions will follow with their own legislation later this year. It is anticipated that the Act provided for in this Bill will come into effect on the first of January next year."
This leads to the estimated introduction date of January 1, 2013. Clare revealed to Gamespot AU that there are two reasons for such a lengthy time period. The first is that he wants to give the Federal Government time to introduce the bill into Federal law. The second reason is similar to the first one, but it applies to the governments of the states and territories.