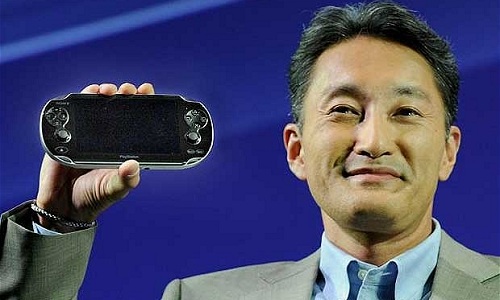 Kaz Hirai will take over the reigns over at Sony as head honcho on April 1 after being announced as Howard Stringer's successor last month. He will inherit a a massive problem as Sony continues to post losses year after year. Sony forecasts a US$2.9 billion loss for this financial year. With problems within the company, including their television division, which is sinking faster than the Titanic, Hirai needs to come up with a strategy. It seems that he will use the Playstation strategy, where both hardware and software is linked via online services, to rescue the Japanese electronics giant.
In a group interview at Sony HQ in Tokyo, Hirai described the Sony Computer Entertainment model as "a bigger concept we can grow into a bigger space." He also adds that "hardware drives software and software drives hardware," an idea one learns in the game industry. Profits from a system is usually made on the software side. Without the games to back up a system, how does the system sell? If Hirai can manage such a strategy with Sony's other divisions, it may pull them out of this downward spiral of red ink.
However, before Hirai can even implement the strategy, he will have to go through the books and make some tough cost-cutting measures, which will affect the company as a whole. Their television division may be the hardest hit, losing US$11 billion dollars over the last eight years. However, the Japanese TV manufacturing industry is in free fall at the moment with the emergence of foreign competition (Samsung and LG) as well as a decline of global TV intake, which is due to on-demand entertainment available on the go.
Source: Reuters