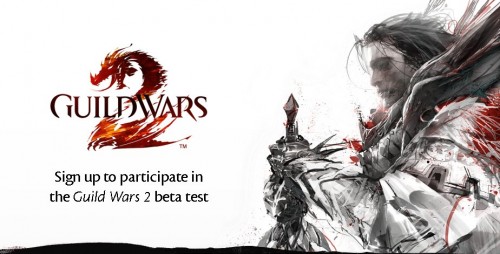 Guild Wars 2 has officially opened its doors to the public by providing a sign-up for their upcoming beta events. However, this opportunity will only be available for 48 hours beginning Wednesday, February 22nd.
Promoting revolutionary ideals into the massive multiplayer online experience, Guild Wars 2 makes individual effort important to the game's success. The world of Tyria will become an ever-changing landscape that will call to its heroes – and hopefully players show to help. The dynamic battle system will be the deciding factor of whether a town will become heavily fortified or fall to battle raging enemies.
Players interested the Beta should know a few aspects about the experience. You will need to sign a non-disclosure agreement before participating. Sadly, we will have to keep to ourselves information about the game for this developmental phase. Additionally, people who do not use Windows as their primary OS will not be selected. If these minor limitations do not affect you, be quick to access the sign-up page (here), and wait patiently for an email response.