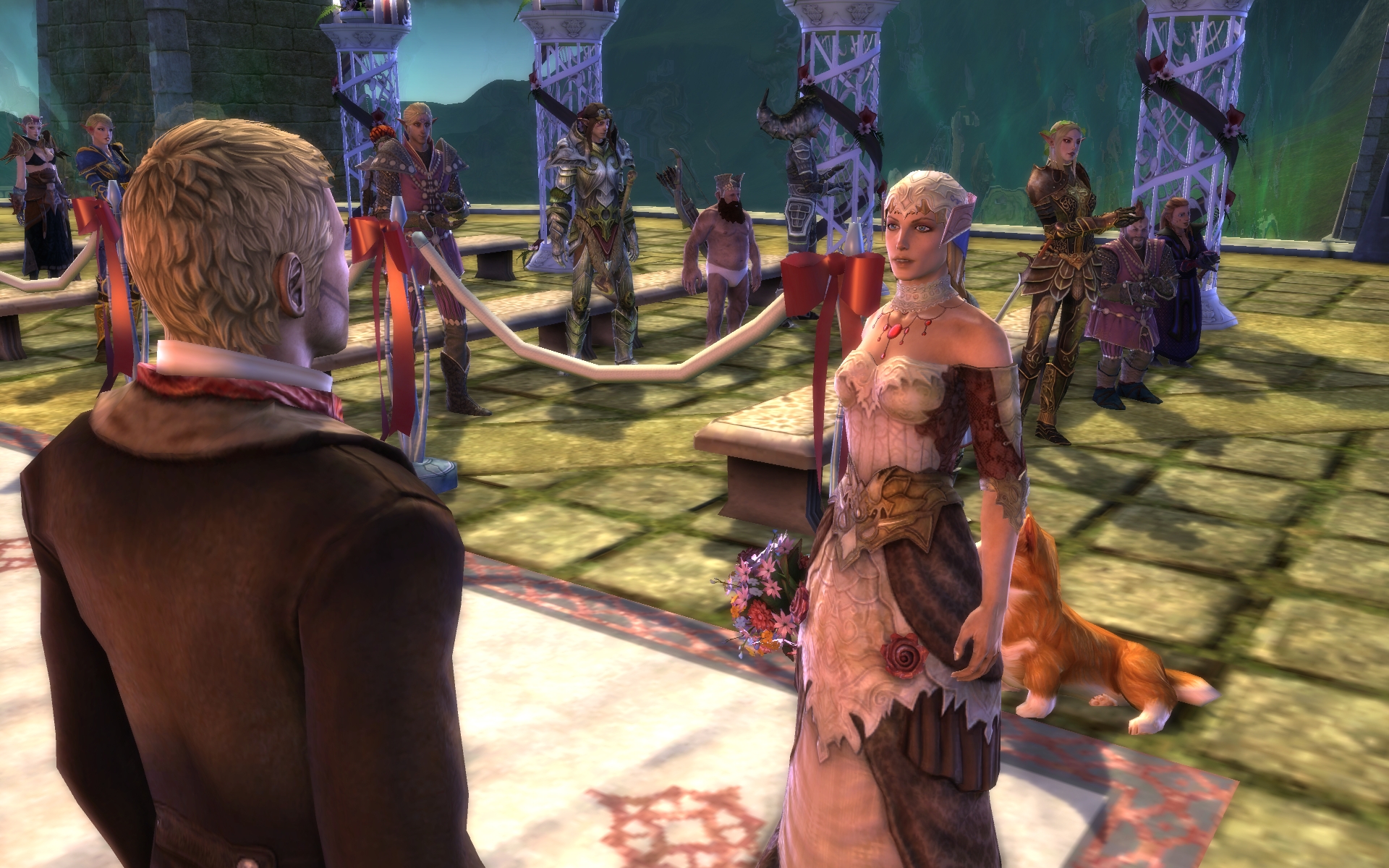 Valentine's Day is nearly upon us, and Rift developers Trion Worlds have decided to mark the date in a bizarre but wonderful way – mass marriage! That's right, if you get married in Telara between 9am PST on February 14 to 9am PST on February 15, you will automatically be part of a world record attempt – for the most in game marriages in 24 hours.
If you take part you'll get the exclusive in game title – "the Avowed" (changed from the originally announced  "Tier of Knots"), but marriages of convenience will not be tolerated – you must remain married until the end of the event! Marriages are a fairly new feature in Rift, but those who have already tied the knot are encouraged to file for divorce so they can do it all over again!
If this whole marriage business is all a bit of an unknown, you can find more details on the process here. Trion Worlds have also released a new video specifically for the event, which you can watch below.