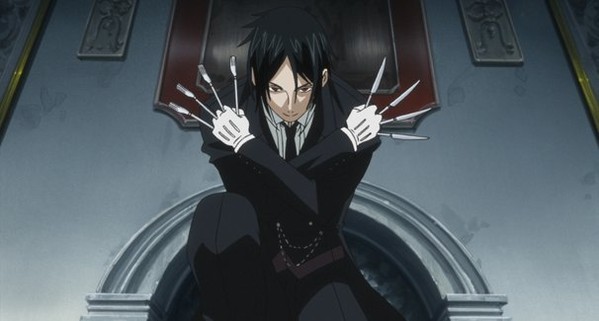 Funimation Entertainment have today confirmed the English dub cast for the hotly anticipated sequel to the popular Black Butler anime series. The following voice actors were cast for the series second season:
Alois voiced by Luci Christian
Claude voiced by Jason Douglas
Abberline voiced by  Jonathan Brooks
Agni voiced by  Patrick Seitz
Baldroy voiced by  Ian Sinclair
Ciel voiced by  Brina Palencia
Druitt voiced by  Todd Haberkorn
Elizabeth voiced by  Cherami Leigh
Finny voiced by  Jason Liebrecht
Grell voiced by  Daniel Fredrick
Hannah voiced by  Caitlin Glass
Lau voiced by  Jerry Jewell
Luka voiced by  Lindsay Seidel
Mey-rin voiced by  Monica Rial
Sebastian voiced by  J. Michael Tatum
Soma voiced by  Chris Ayres
Tanaka voiced by  R Bruce Elliott
Black Butler Season 2 is set for a release from Funimation Entertainment as a DVD/Blu-Ray combo pack with 5 additional OVA episodes on the 3rd of April, 2012. Looks like it's going to be one hell of a release.