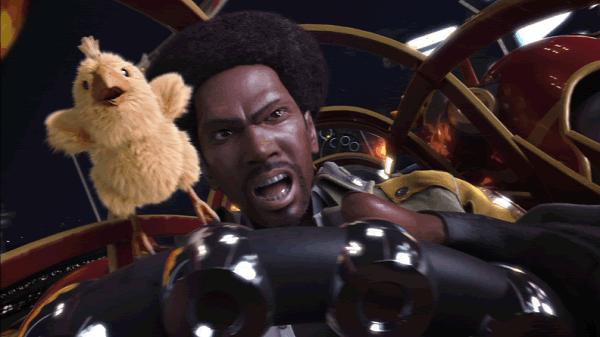 While Final Fantasy XIII-2 is great in a large number of aspects, one thing that it was severely lacking was a certain character with an afro and a baby chocobo. I'm speaking of course about Sazh, but it seems we won't be without this favorite character for very long as Famitsu has revealed that Square Enix is planning on releasing a side story featuring him on February 28th.
The DLC is called Heads or Tails and will add Sazh's side story as well as new games to the casino. The DLC for Sazh will cost $8 on the PlayStation 3 or 400 MSP for 360 owners. Currently Square Enix in North America has yet to give this DLC a release date, though one can expect a date in the near future. For those more interested in character costumes, Noel's knight costume and Serah's swimsuit costume will also be available on the Japanese marketplace sometime before the end of February.
Update: Square Enix in North America have announced that they are releasing the DLC to Western markets the same day as the Japanese release on February 28th. They have also released the below image of the costumes that will be available for download on that date.