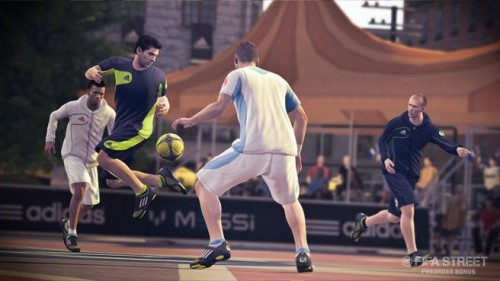 EA Sports' latest trailer for FIFA Street focuses on arguably the most important mode of the game, World Tour Mode.
You'll get to create yourself or another player as you travel around the world recruiting other players and building your team up to become the best street team in the world. With 16 different tournaments and complete 20 different challenges from your local level up to local, European and then finally the world-stage tournaments.
Check out the trailer down below featuring the game's Line Producer, Sid Misra, for an in-depth run down of World Tour Mode, including some of the things you'll be able unlock as you progressively complete World Tour Mode.
FIFA Street will be out on the 15th of March for PS3 and Xbox 360.