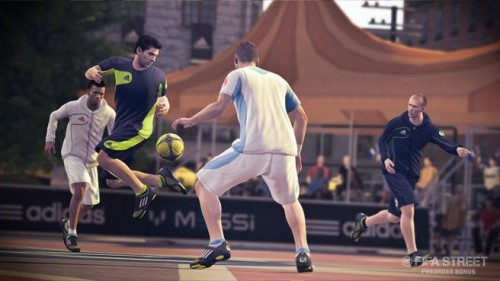 EA Sports' latest "Tips and Tricks" trailer includes some gameplay showing off basic tricks as well as showing the necessary control stick action to perform these in FIFA Street.
The video includes moves such as step-overs, body feints and the rainbow flick, and is also a good preview of how the game is shaping up.  In case you missed it, go onto the EA Sports Football channel by clicking here to check out the Venues trailer that they uploaded earlier this week, as well as plenty of others.
FIFA Street is now only a few weeks away so don't forget to Pre-Order it for the exclusive Adidas All Star Team.  The game will be out on March 13th in America, 15th in Australia and the 16th in Europe for Xbox 360 and PS3.