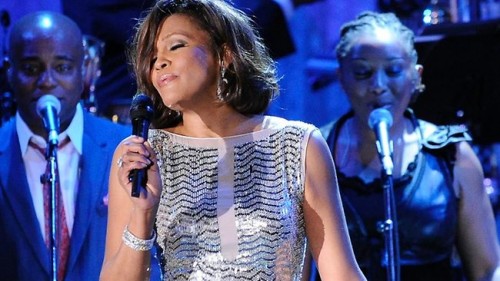 There was tragic news for music lovers today with the death of 48 year-old singer Whitney Houston. Fans gathered enmasse outside the Beverly Hills hotel where she died, they brought with them flowers, music and love for the glamourous pop music icon.
The singer had been in Los Angeles this week to attend a pre-Grammy party hosted by a notable music executive. Houston wasn't simply a singer either; in 1992 she starred in the film 'The Bodyguard' and from this film her cover of Dolly Parton's 'I Will Always Love You' took off. Undeniably one of the most renowned music icons, Houston sold over 170 million records wordwide and was in the middle of staging a comeback following  struggles with drug addiction.
Her gospel-trained voice was something one would usually expect to hear pouring out soul, like her mother, singer Cissy Houston. But Houston went down the road less travelled and took the world of pop music by storm.
Whitney Houston was pronounced dead at 3:55 pm on Saturday 11th February, of unknown causes. Her death is being investigated by Beverly Hills police detectives.