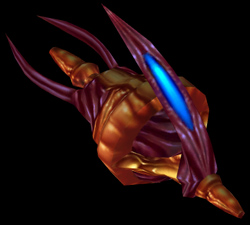 Life as a space-wayfarer seems like something that could be a very lonely and boring existence. I mean, it's called space for a reason, as there is, after-all, a lot of it. But really, all that space can't be entirely empty, right?
No, it isn't. Space in Drox Operative is filled with various monsters that are a danger to your ship. These monsters are very alien in design, but also follow a spacey aesthetic that helps them fit in with the games direction quite well.
There are two types of monsters in this game so far (that has been revealed), and they are the Storm and the Swarm. So be sure to check out their descriptions on their page.
The development team have also recently had an interview that seems to be pretty interesting to listen to. You can check that out here.