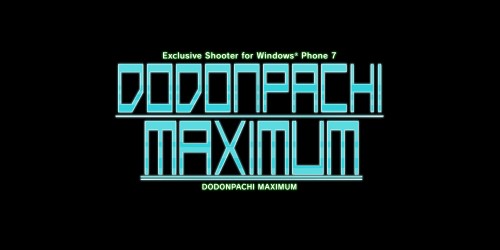 Cave Company can't seem to stop pumping out new DoDonPachi titles. The popular shooter franchise is getting quite the attention in 2012 with several new releases across several platforms, which include the arcade, Xbox 360, iOS, and now the Windows Phone 7.
Instead of just porting the iOS title, DoDonPachi Blissful Death, to the Windows Phone 7, the company has instead decided to release an all new DoDonPachi game for the platform titled DoDonPachi Maximum.
At this stage the Cave has shared a debut teaser trailer and mentioned that it will come out sometime in 2012. You can view the trailer below which has some really cool music and a weird looking scientist with glowing eyes.