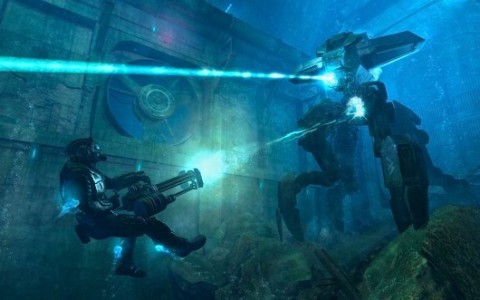 Biarat Company has confirmed today that their latest third person shooter project, Deep Black: Reloaded, will be released on digital download platforms this week for the Xbox 360, PlayStation 3, and PC.
The game is a unique shooter featuring over 40 missions taking place on both land and water, the unique aspect are the missions that place underwater as you literally swim, shoot, and engage in a variety of actions while submerged under water. The water physics look to shake up the tried and tested third person shooting formula.
The game will be  compatible with NVIDIA 3D VISION and can be controlled using the Razer Hydra controller. You can check out the latest trailer below.