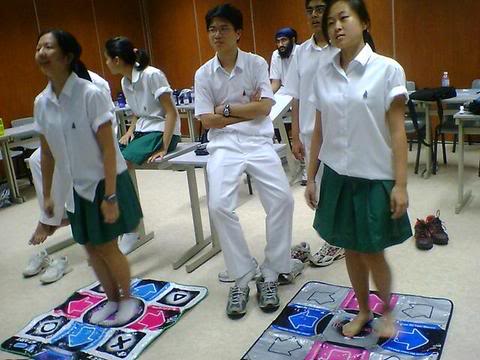 … To help combat obesity in children. The game will be launched at the CAHPERD's state conference at Pasadena on February 23 until the 26th. The game from Konami is scheduled to be launched at the event at on Friday, February 24, 2012, at 7:00 a.m.
This should be an amazing event for people interested in the DDR franchise, as well as the parents of obese children who may be looking at ways to combat their problem. Of course, obesity is largely caused by over-eating and a lack of exercise, which is what the launch of this program aims to combat. Parents of large children should also look at altering their childs diets to include leaner meals and pay closer attention to the energy levels of foods and beverages being introduced into their childrens diets.
To quote the press release –
The CAHPERD State Conference will also host the official, public, world premier/introduction of Konami Digital Entertainment's new "DanceDanceRevolution Classroom Edition," multi-player, physical activity game, on Friday, February 24, 2012, at 7:00 a.m. Like the traditional DDR experience of players moving to their favorite songs, the new DDR Classroom Edition can connect up to 48 mat controllers to one PC game for full class or after-school recreation participation. Research indicates that interactive, movement-based video games such as and especially DDR, greatly increases' students' Moderate-to-Vigorous Physical Activity minutes, thus positively impacting students' overall health and fitness, and decreasing the prevalence of childhood obesity. CAHPERD Conference attendees, regional students, celebrities and media representatives will be demonstrating the new DDR Classroom game for the first time in the Pasadena Convention Center.
For more information on the CAHPERD organisation, check out their official website. And for the health of your children, I suggest Googling ways of combating obesity, as well as consulting your doctor before undertaking any kind of steps to combat this epidemic.
Image obtained from here.