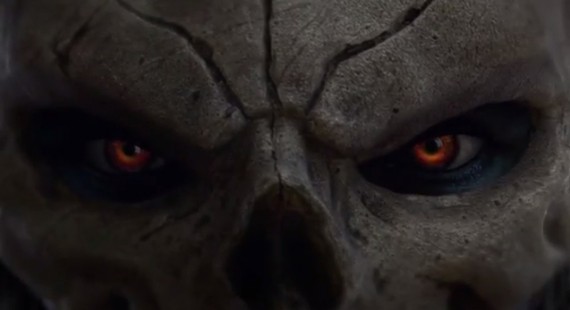 The Darksiders universe is going in for a bit of rapid expansion. Appearing on the horizon shortly before the highly anticipated Darksiders II (currently scheduled for a July release) is a novel – Darksiders: The Abomination Vault.
The tale will take place millennia before the events of the first game, and see Death and his pal War attempt to keep the peace between the forces of heaven and hell. The world is threatened by a plan to resurrect some ancient weapons of devastating power, and the two horsemen must track down and defeat the mysterious group behind the plan before the entire universe is thrown into disarray.
The book has been written by Ari Marmell, a freelance RPG writer who has revealed a little of his experience writing the book on his intriguingly titled 'Mouseferatu' blog:
This book was an absolute blast to write. It's easily the most cinematic/action-oriented of my books thus far, and I've tried to make sure it's accessible even to people who aren't familiar with the games. I really hope you guys have as much fun with this as I did.
In addition to the novel, Random House are also developing an 'IP bible' for the Darksiders universe, with more details on said compendium to follow. The Abomination Vault will be released in May.