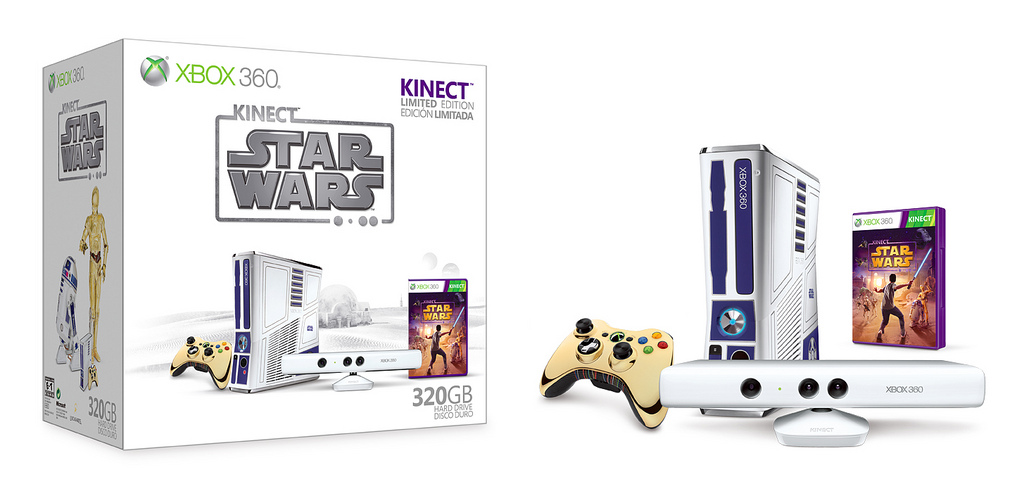 If MMO's aren't your thing and you need a bit of a Star Wars fix, here's the latest from LucasArts and Microsoft. To mark the release of Kinect Star Wars on April 5 a limited edition 'Kinect Star Wars' console bundle is being released, which will retail at $549. As you can see the bundle is themed after everyone's favourite droid duo, with an R2 D2 styled console and C3PO controller. Of course a copy of the game is included, and there's even some extra bonus content too – an exclusive C-3PO unlockable for Dance Mode.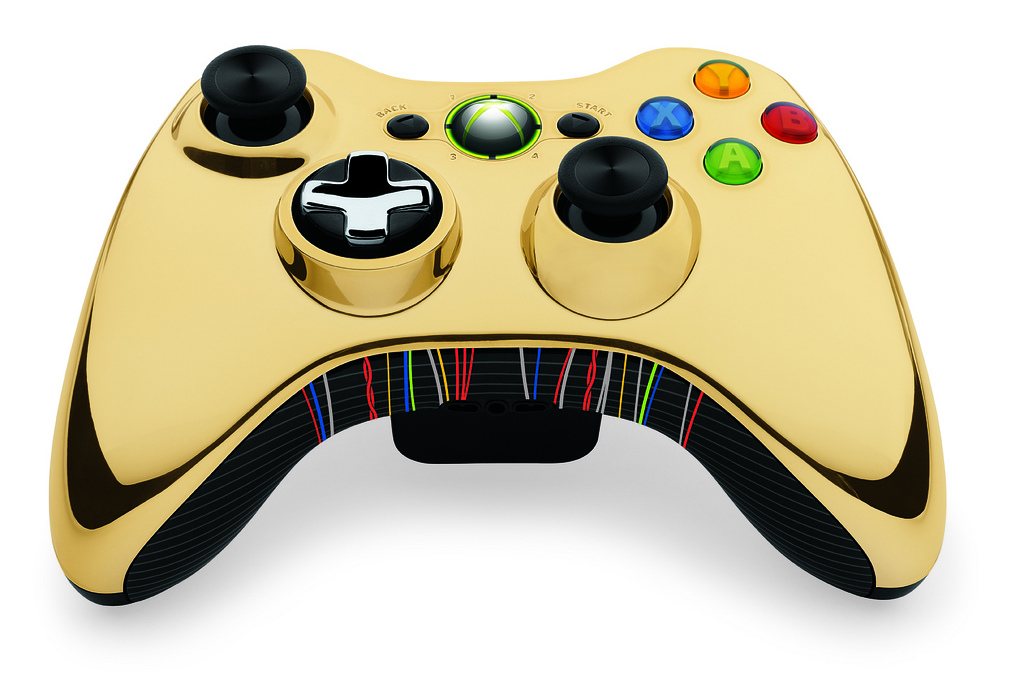 Dance mode (Galactic Dance Off mode to give it's proper name) is one of three new modes also announced for Kinect Star Wars. Somewhat horrifyingly it allows players who want to take a break from their Jedi training to dance along to Star Wars themed pop songs – want to bust a move in a dance off against Darth Vader? Well Star Wars fans, now you can.
Also joining the already announced Rancor Rampage and Podracing modes are Duels of Fate and Jedi Destiny: Dark Side Rising. Duels of fate provides a series of one to one battles to sharpen your lightsaber skills, and Jedi Destiny comes packed with ride-able landspeeders and speeder bikes, space battles and brand new opponents such as Count Dooku and Darth Vader.
If you can't see yourself waiting until April, then Star Wars Episode I : The Phantom Menace 3D is released in cinemas today.