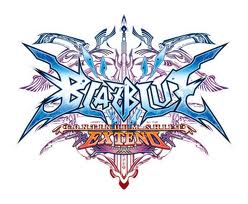 In a very peculiar turn of events, Arc System Works has confirmed that BlazBlue Continuum Shift Extend will be getting a release on the PlayStation Portable platform.
BlazBlue Continuum Shift Extend is an expansion to BlazBlue Continuum Shift, the expansion adds a new character to the roster and introduces a host of new changes to the character balance and play styles. The game originally received a port on the Xbox 360 and the PlayStation 3, and later released as a launch title for the PlayStation Vita handheld. So it is a bit strange that they are releasing a PlayStation Portable version after the Vita version.
This PSP version will obviously the weakest version in terms of graphics, and Arc System Works has also decided to add a BlazBlue Quiz mode where players will answer multiple choice questions related to the BlazBlue universe. The game is set for a Japanese release on 31 May 2012. You can check out the first screens below.