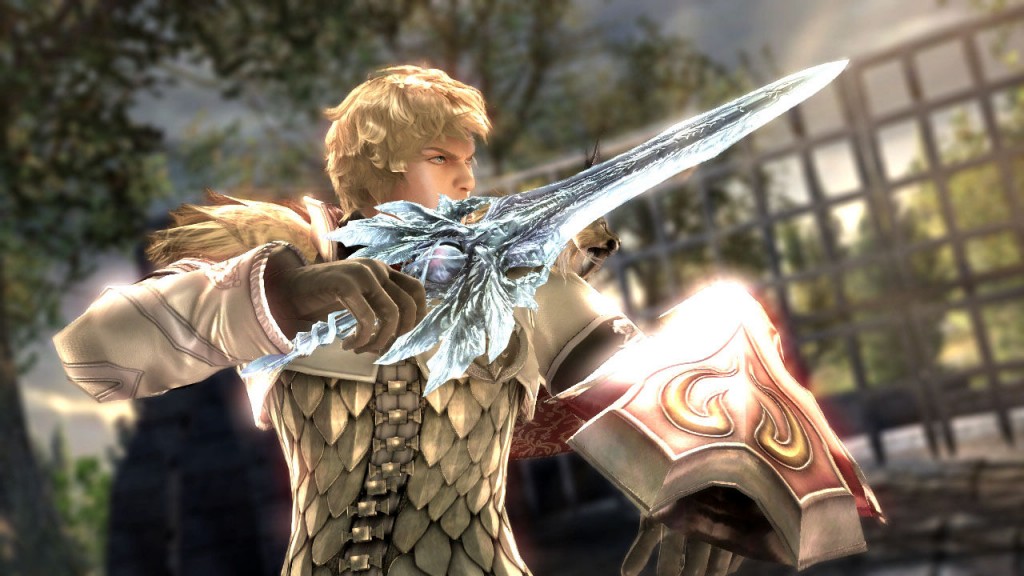 Fans of the 3D fighting genre have had to sit out in the cold for the last few years as the fighting genre focuses largely on 2D fighters, but a new title has come to save the day and provide a unique style of combat that cannot be found anywhere else. Namco Bandai's Soulcalibur V has been released today in North America for the PlayStation 3 and Xbox 360.
The game takes place 17 years after the events of Soulcalibur IV and players must follow the story of Patroklos and Pyrrha Alexandra as their family's destiny becomes entangled with that of the two Soul Swords. With a highly expanded character creation mode and a number of new features this may be Soulcalibur's best entry in the series yet. Those looking to pick up the title can pick up a normal version for $60 or the Collector's Edition for $80. The Collector's Edition will include a faux leather-bound book, a music CD, making-of video content, hardcover art book and the Dark Knight and White Knight downloadable armor sets
You can find our review of the title here.