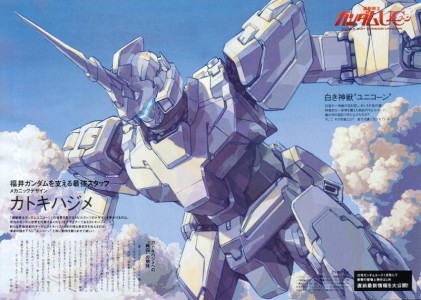 The PlayStation 3 is getting quite the Gundam love lately. The popular arcade title, Gundam Vs., recently got a PlayStation 3, and there is the full fledged action game based on the Gundam Unicorn sub series.
A new gameplay trailer has just been released and it basically showcases the gameplay mechanics. The actual combat system looks rather slick, and is quite similar to the system in Hideo Kojima's Zone of the Enders series. What's interesting is that the game has a cover system in place, as you'll notice in the trailers that takes place in an asteroid belt, you can use your surroundings to take cover Gears of War style, and also cause some real time damage.
It's looking to be a pretty awesome game, but no localisation plans at this stage unfortunately.