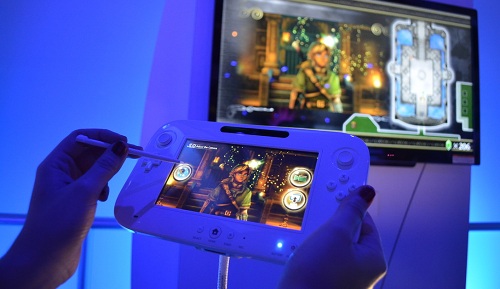 At the Consumer Electronics Show this year, Nintendo will be showcasing their E3 build of the Wii U to members of the media and press to demo. This will allow members of both the press and media to have a go with the Wii U and get a feel for the direction that Nintendo are taking with the device.
The Wii U is the upcoming console from Nintendo that they promise will innovate the way we play games. It features a main controller tablet and is compatible with the Wii-remote devices. The console also looks like it will be backwards compatible with Wii game discs and the like.
To quote Nintendo –
"Nintendo of America, working with the 2012 International CES management, will offer demos of the upcoming Wii U console to members of the media who did not see the system at the 2011 E3 Expo. However, Nintendo will not have a booth at CES, nor does it plan to include any games, experiences or information beyond what was available at the 2011 E3 Expo. Production and development efforts remain on track for the Wii U launch, which will take place between the start of the 2012 E3 Expo in June, and the end of 2012."
Check out the original article here.