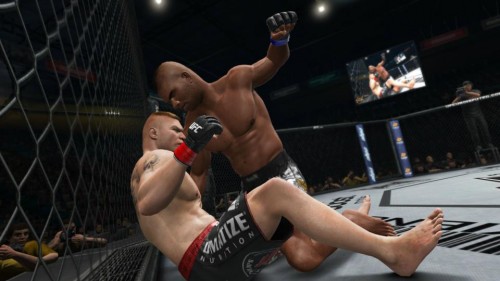 THQ have released a trailer highlighting the huge 150 fighter roster which will be featured in UFC Undisputed 3.  Included in the 150 fighters is the recently added Dutch heavyweight sensation Alistair Overeem.
Overeem will only be available for a limited time through the UFC facebook page by "liking" the page and sharing it with two friends.  The offer is running from now until January 20th so you better get liking if you haven't done so already.
"The Reem" recently defeated Brock Lesnar at UFC 141 with a 1st round TKO and what is also apparently Lesnar's final bout in the octagon.
Check out the roster trailer down below and click here to see a simulated version of the Overeem vs. Lesnar fight.
UFC Undisputed 3 will be out in exactly one month today on the 14th of February.