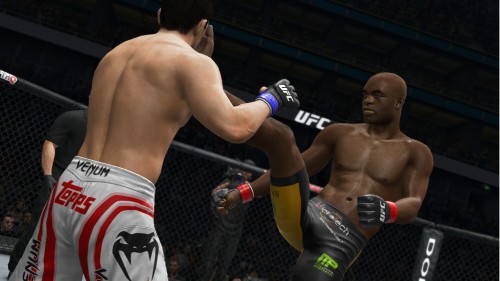 THQ announced today the release of the playable demo for UFC Undisputed 3, available now for free from the Xbox Live Marketplace as well as the PlayStation Network.
Gamers will be able to explore a fantasy match-up between UFC light heavyweight champion Jon Jones middleweight champion Anderson Silva, in addition to reliving a classic PRIDE Mode bout between Rampage Jackson and Wanderlei Sliva.
"The playable demo for UFC Undisputed 3 will give consumers their first taste of the virtual Octagon with four incredible fighters and unique gameplay experiences across UFC and PRIDE Mode," said Danny Bilson, executive vice president, Core Games, THQ. "We are eager to see how our fans worldwide embrace this engaging and powerful mixed martial arts gameplay experience."
UFC Undisputed 3 will be released on February 16 for Xbox 360 and PS3.